Siemens Orion 2 Smart Hearing Aids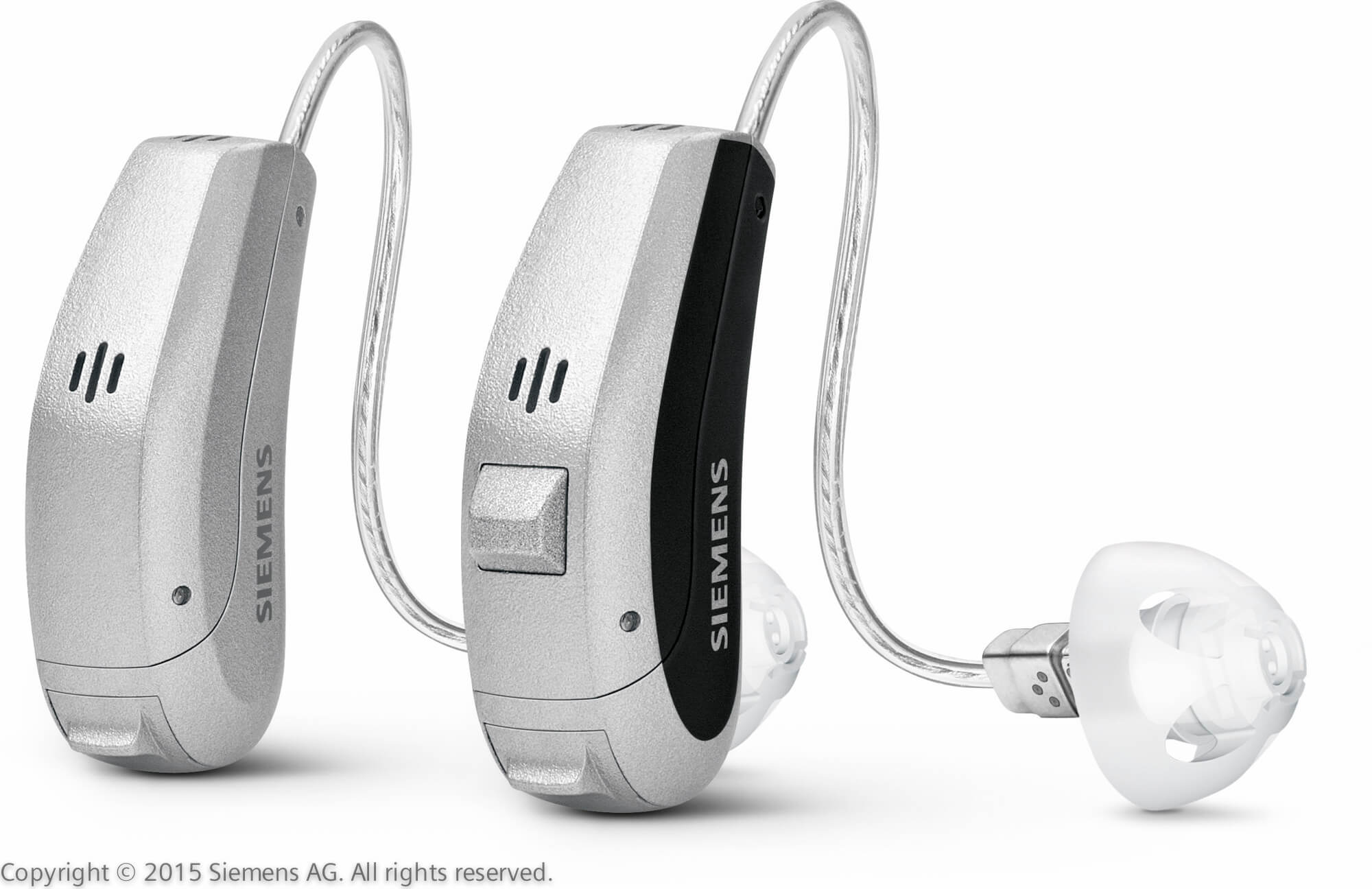 The laughter of a child, a conversation at a family gathering, or the rustle of leaves in the wind: No matter which tune life plays for you, Orion™ 2 is the perfect partner to enjoy it with. Packed in discreet, rugged, comfortably fitting housings, all BTE models offer a host of practical features to suit your personal listening needs and sound preferences. This way, Orion 2 lets you hear sound the way you prefer.
More than that, Orion 2 is wirelessly controllable. You can stream calls from your mobile phone directly into your ears to understand every word clearly. Discover how easy it is to change your hearing programs or volume with useful apps. No matter how quickly the hearing situation changes, you can easily focus on what's really important.
Siemens Orion 2: Always connected and in harmony When fitted binaurally, the Siemens Orion 2 units connect wirelessly to form one system and synchronize automatically. Siemens was the world's first manufacturer to launch this technology onto the market and has developed it continuously since. It improves directional hearing, spatial hearing and sound quality to an even greater degree. In addition, the Orion 2 units include a tinnitus noiser which smartphone owners can control along with other important hearing aid functions via a free touchControl app. The hearing aids can connect to all Bluetooth-enabled phones, computers or music players via the optionally available easyTek accessory. Via an additional adapter they can also connect to TVs or home stereo systems or even to multiple devices simultaneously if required. The audio signals then come directly into the hearing aids. easyTek can also be used as a hands-free facility and, thanks to a free smartphone app with additional control options, offers even greater flexibility.
Orion 2 offers:
Ergonomic, discreet design for a comfortable fit
Reliable performance over a long service life thanks to its rugged design
Nanocoated housing to provide unique protection from moisture, sweat, dust, and dirt
Automatic adaptive directional microphone that help improve speech understanding in noisy listening situations by focusing on the person talking to you from in the front while reducing sounds from other directions
Protective membranes that repel dirt and moisture to protect the microphones
Hearing instrument settings that are individually adjustable according to the listening situation
Convenient controls for easy handling
Improved spatial hearing because the left and right hearing instruments work together
Excellent feedback cancellation to prevent bothersome whistling noises
A tinnitus masker that can relieve the symptoms of tinnitus and improve your hearing at the same time
Built-in Telecoil for select models
An optional audio shoe for select models
Wireless connectivity for audio streaming via the easyTek™ and the use of remote controls for simple and discreet manual adjustments e. g. via the touchControl™ App on your smartphone